Subscribe to our newsletter:
EAST RELEASES

A Brand
The Singles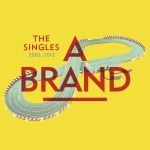 buy online

Wallace Vanborn
Lions, Liars, Guns And God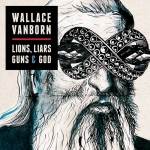 buy online

Wallace Vanborn
Cougars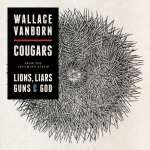 buy online

Superlijm
Unalaska, Alaska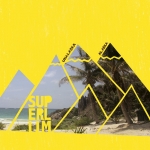 buy online

Superlijm
High Rollers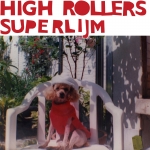 buy online
A Brand 'The Singles' out now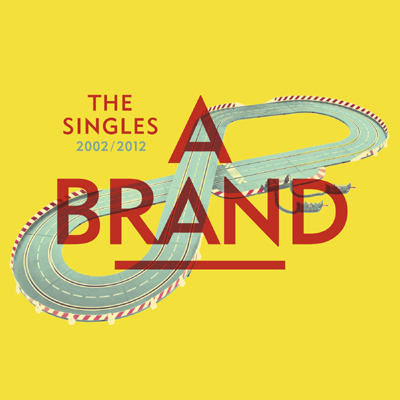 It's been 10 years since A Brand recorded their first single.
From the very beginning, A Brand focused on a unique trademark sound. Three blending guitars, arranged as if they were a horns section, five interlaced vocals, and rhythms inspired by electronic music.
Ten years have seen the rise of four albums, many radio singles and hits, a more than solid live reputation and plenty of juicy rock 'n roll stories.

Today, it's more than appropriate to look back. Their very first singles collection, cleverly entitled 'The Singles' is out now. It holds one hour of A Brand singles, including two brand new and unreleased tracks that will be hitting the FM waves soon. Also included in this nice package is a live recording of 'Grammar' on a separate bonus disc. Grammar is one hour of musical mania, a collage of tons of tunes carefully selected, twisted, tweaked and blended into one track. It is set up as a celebration and a synthesis of their ten years in rock 'n roll. It was recorded live in a sold out Ancienne Belgique in Brussels earlier in 2012.

All of this makes two hours of A Brand, all wrapped up in a neat package, with liner notes from the band on a pretty fold-out poster. Perfect as an anthology for the fans and as an introduction for future fans.


A BRAND PLAYS 'GRAMMAR' DATES

Gent Vooruit (B)
Wednesday November 14th 2012

Eci Cultuurfabriek Roermond (Ned)
Saturday November 17th 2012

Depot Leuven (B)
Thursday November 22nd 2012

MOD Hasselt (B)
Friday November 23rd 2012

Capitol Eupen (B)
Friday November 30th 2012

Cactus Brugge (B)
Saturday December 1st 2012

Gebouw T Bergen op Zoom (Ned)
Saturday December 8th 2012

De Casino Sint-Niklaas (B)
Saturday December 15th 2012

Paradiso Amsterdam (Ned)
Wednesday December 19th 2012

Arenberg Antwerpen (B)
Thursday December 20th 2012

Rex Essen (B)
Saturday December 22nd 2012

Paard van Troje Den Haag (Ned)
Friday January 11th 2013




Wallace Vanborn album out now!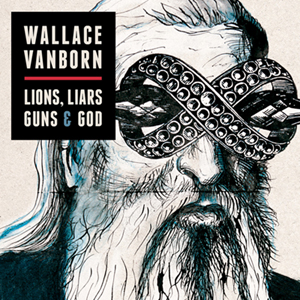 Wallace Vanborn's second album "Lions, Liars, Guns and God" is out now on CD, LP and digitally!
Haven't heard the album yet? Go here!

The guys paid a visit to Studio Brussel on Monday to talk about the album. Check out the interview (in Dutch) here.

Just back from a tour supporting Blood Red Shoes in Holland, Germany, Sweden, Denmark & Norway, the band are presenting the album to the Belgian audience this week. They played a packed Handelsbeurs in Ghent on Tuesday, on Thursday it's time for Ancienne Belgique in Brussels, and on Saturday 4AD in Diksmuide is the place to be.
Wallace Vanborn will also be playing a mini-gig at Fnac Ghent on Friday to present their new album. Starting at 5pm - limited capacity! Be on time and don't forget to grab a copy of the album!
There's no rest for the wicked, as Wallace Vanborn's tour van is ready to start trucking again early May.
Check out the complete tour schedule below!

APRIL
26 : AB Club, Brussels BELGIUM
28 : 4AD, Diksmuide BELGIUM
30 : Mosterdpop, Stein NETHERLANDS

MAY
05 : Repmond Rock, Rupelmonde BELGIUM
08 : Orange Peel, Frankfurt GERMANY
09 : MS Treue, Bremen GERMANY
10 : Joe E.V. , Oer-Erkenschwick GERMANY
11 : Scheune, Dresden GERMANY
12 : Area, Wien, AT
16 : Rock Oasis, Eeklo BELGIUM
18 : Culturesque, Nazareth BELGIUM
21 : Sputnikhalle, Muenster GERMANY (*)
22 : Batschkapp, Frankfurt GERMANY (*)
24 : Docks, Hamburg GERMANY (*)
26 : Conne Island, Leipzig GERMANY (*)
29 : Gloria, Cologne GERMANY (*)
30 : Plaza, Zurich SWITZERLAND (*)
31 : Backstage Hall, Munich GERMANY (*)

JUNE
01 : Le Rodia, Besançon, FRANCE (*)
02 : Le Cargo, Caen, FRANCE (*)
09 : Pedro Pico Pop, Raalte NETHERLANDS
22 : Grensrock, Menen BELGIUM

(*) as support for Blood Red Shoes




A Brand presents Grammar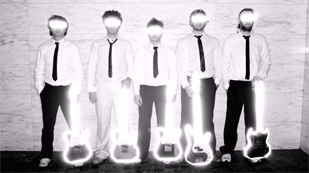 This Saturday, A Brand is hitting the stage of Ancienne Belgique in Brussels for the first ever live performance of their 'Grammar' concept.
The band has been around for 10 years now (!) and are celebrating this with a musical collage, in which they mix, blend and mingle old and new tunes into an exciting 1 hour mish mash.
The concerts will be recorded to be released as a bonus on a special anniversary release later this year.
There will be two gigs on the 28th of April at AB club, one at 4pm and one at 8pm. The 8pm show is sold out, so there are only a few tickets left for the 4pm show, you can get them here!




Listen to the new Wallace Vanborn album!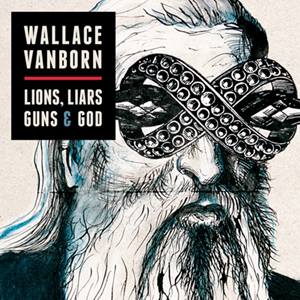 The new Wallace Vanborn album 'Lions, Liars, Guns & God' will be released on Monday the 23rd of April, but if you head over to De Standaard now, you can hear it already!

While you're listening, you might want to read the Wallace Vanborn blog on De Standaard (in Dutch) or Tumblr (in English). Earlier, they were documenting the recording of their album with producer David Bottrill, now you can follow their adventures on the road during their European tour.




Record Store Day goodies

Yep, we have some very nice goodies lined up for RSD this Saturday the 21st of April!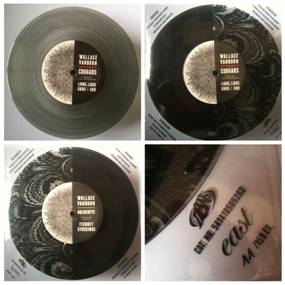 Wallace Vanborn 'Cougars' 7"
B-side: 'Goldeneye' (Tina Turner cover produced by Mario from Triggerfinger)
150 hand-numbered copies on coloured vinyl in a special silk-screened packaging.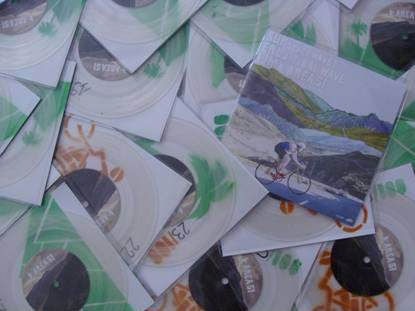 Superlijm 'Spacewave EP' 7"
2 unreleased tracks, one of them recorded especially for RSD!
100 hand-numbered copies on clear vinyl.
The artwork was done by the band themselves with a spraycan, so every copy is unique! There are four different designs, collect them all! :-)




Wallace Vanborn in De Afrekening

Wallace Vanborn keep moving upwards in De Afrekening chart with 'Cougars' - slowly but surely. Please keep on voting for them, they need your support!
You can still check out the video here.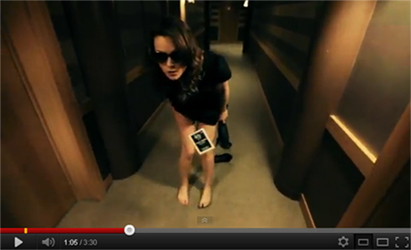 Wallace Vanborn
DOWNLOAD THE NEW SINGLE FOR FREE & CHECK OUT THE COOL VIDEO!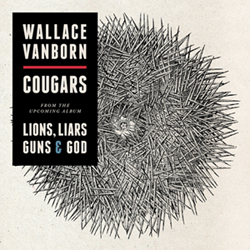 The long wait is over! 'Cougars' is the first single taken from the forthcoming second album by Wallace Vanborn. The album will be entitled 'Lions, Liars, Guns and God' and will be available on the 23rd of April through East/N.E.W.S.
To keep you going until then, there's 'Cougars', a shattering and upfront rock tune with shout out potential. And it's building sky high expectations on what's to come… Check out the video here!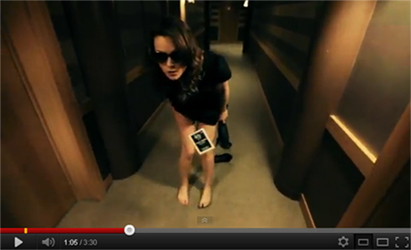 More good news! Starting today, 'Cougars' will be available as a free download on the HUMO website. For one week only, so don't sleep on it!
In return, you can maybe vote for 'Cougars' in De Afrekening??

If you would like to see Wallace Vanborn live, there will be plenty opportunities in the near future! Check out their crazy tour schedule below!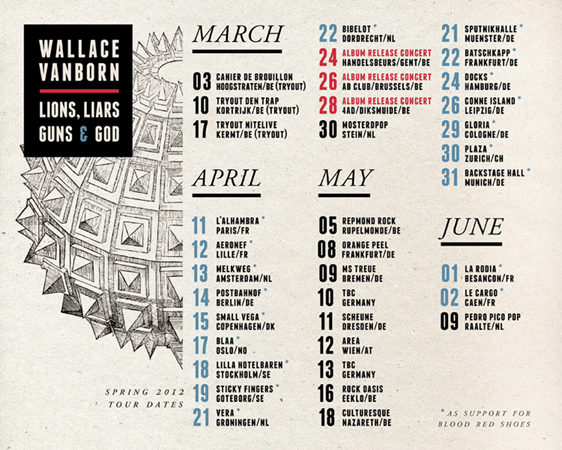 <Previous 1, 2, 3, ..., 15, 16 Next>
info(a)eastrecords.be | east records is a N.E.W.S. NV label.